Session 1: Innovation Ecosystems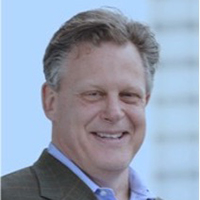 David Broecker
Chief Innovation and Collaboration Officer
Purdue Research Foundation
David Broecker currently serves as the chief innovation and collaboration officer for Purdue Research Foundation. In this role, he is responsible for advancing strategic innovation initiatives targeting corporate partners and key stakeholders.
Broecker is also the founder and CEO of Zorion Medical, a leading medical device company focused on developing and commercializing fully absorbable technology utilizing bio-metals. The first set of applications target peripheral artery disease including arterial dissections, congenital vascular defects in children, and AV fistulas in renal-dialysis patients.
Prior to joining Purdue, Broecker was the founding president and CEO of the Indiana Biosciences Research Institute in Indianapolis, IN—an independent, non-profit research organization dedicated to discovery science and applied research initially targeting diabetes, cardio- metabolic disease, and poor nutrition, inspired by the state's leading life sciences companies.
Broecker was president and CEO of Alkermes, a publicly traded biotechnology company, leading the organization through significant transformation with the launch of several new products, including Vivitrol, the only long-acting treatment for alcohol and opiate dependence. As both an intra- and entrepreneur, he has led teams in a range of organizations, including multiple startups. Broecker started his career at Eli Lilly and Company and, for more than 15 years, was responsible for supporting the development and commercialization of multiple pharmaceutical, medical device, and diagnostic products.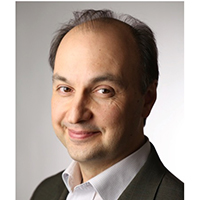 Vladimir Bulović
MIT.nano Director
Professor of Electrical Engineering, MacVicar Fellow
Fariborz Maseeh (1990) Chair in Emerging Technology
Vladimir Bulović is a professor of electrical engineering at the Massachusetts Institute of Technology, holding the Fariborz Maseeh Chair in Emerging Technology. He directs the Organic and Nanostructured Electronics Laboratory, co-leads the MIT-Eni Solar Frontiers Center, leads the Tata GridEdge program, and is the founding director of MIT.nano, MIT's nano-fabrication, nano-characterization, and prototyping facility.
Bulović is an author of over 250 research articles (cited over 50,000 times and recognized as the top 1% of the most highly cited in the Web of Science). He is fellow of the National Academy of Inventors and an inventor of over 120 U.S. patents in areas of light emitting diodes, lasers, photovoltaics, photodetectors, chemical sensors, programmable memories, and micro-electro machines, majority of which have been licensed and utilized by both start-up and multinational companies. The start-up companies Bulović co-founded jointly employ over 350 people, and include Ubiquitous Energy, Inc., developing nanostructured solar technologies, Kateeva, Inc., focused on development of printed electronics, and QD Vision, Inc. (acquired in 2016) that produced quantum dot optoelectronic components. Products of these companies have been used by millions.
Bulović was the first Associate Dean for Innovation of the School of Engineering and the Inaugural co-Director of MIT's Innovation Initiative, which he co-led from 2013 to 2018. For his passion for teaching Bulović has been recognized with the MacVicar Fellowship, MIT's highest teaching honor. He completed his Electrical Engineering B.S.E. and Ph.D. degrees at Princeton University.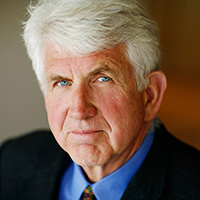 Bob Metcalfe
Professor Emeritus of Innovation and Entrepreneurship
Murchison Fellow of Free Enterprise
Cockrell School of Engineering, University of Texas at Austin
Dr. Robert M. Metcalfe recently retired from the University of Texas at Austin where he was the Professor of Innovation in the Cockrell School of Engineering. Metcalfe was the founding director of UTAustin's Texas Innovation Center (TxIC) as well as UT Austin's Murchison Fellow of Free Enterprise and Professor of Entrepreneurship in UT Austin's McCombs School of Business.
In TxIC, Bob ran a commercialization program making small grants to professors whose research appeared suitable for a startup. Bob was also the principal investigator of GEO, which aims to solve energy, once and for all, with Texas startups. GEO is funded by DOE to encourage startups to advance technologies delivering cheap, safe, clean, abundant, ubiquitous, deep, closed-loop, baseload geothermal energy.
Metcalfe was an Internet pioneer beginning in 1970 at MIT, Harvard, Xerox Palo Alto Research Center, Stanford, and 3Com. He invented Ethernet at Xerox Parc on May 22, 1973. Today, Ethernet is the Internet's standard plumbing. It now adds, especially if we count Wireless Ethernet (Wi-Fi), billions of standard Internet ports per year.
Metcalfe has won the Bell, Hopper, Japan C&C, Marconi, McCluskey, Shannon, and Stibitz Prizes. He is a life trustee emeritus of MIT and a member of the National Academy of Engineering. Metcalfe received the IEEE Medal of Honor in 1996 and the National Medal of Technology in 2005, both for his leadership in the invention, standardization, and commercialization of Ethernet.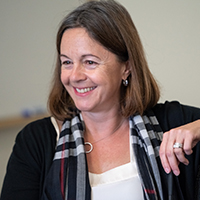 Fiona Murray
Co-Director, MIT Innovation Initiative
William Porter (1967) Professor of Entrepreneurship & Associate Dean of Innovation and Inclusion
Fiona Murray is the associate dean of innovation and inclusion at the MIT Sloan School of Management, William Porter (1967) Professor of Entrepreneurship and an associate of the National Bureau of Economic Research. She is also the faculty director of the MIT Legatum Center for Entrepreneurship and Development and the co-director of MIT's Innovation Initiative.
Murray serves on the British Prime Minister's Council on Science and Technology and has been awarded a CBE for her services to innovation and entrepreneurship in the UK. She is an international expert on the transformation of investments in scientific and technical innovation into innovation-based entrepreneurship that drives jobs, wealth creation, and regional prosperity. Murray received her BA '89 and MA '90 from the University of Oxford in Chemistry. She subsequently moved to the United States and earned an AM '92 and PhD '96 from Harvard University in applied sciences.