Session 3: Preparing Proto-Companies and Startups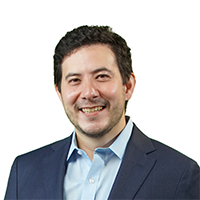 Jason Ethier
Senior Director of Membership
Greentown Labs
Jason Ethier leads the membership department at Greentown Labs, which identifies and recruits founders working on the biggest climate tech challenges across the country. Prior to this role, he was an integral member of the team that launched Greentown Houston. Ethier leans on his experience as the CEO and founder of Dynamo Micropower; he has participated in nearly all aspects of the startup journey from fundraising to launching product, but regrets being unable to bring his team and stakeholders to a successful exit. Ethier has a passion for helping entrepreneurs tackle the entrepreneurial journey with the skills and support they need to succeed.
Ethier graduated with a BSE from Duke University in 2010. Previously he was a founding employee at Capire Micropower, another engine startup. He started his career as a cell leader at GE's Lynn facility working on the manufacturing center of excellence for rotating parts. In college, Ethier led the Duke Formula motorsports team from an unranked team to 10th place in the SAE collegiate motorsports competition—these days he tries to autocross with limited success.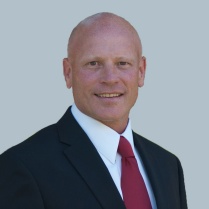 Rick Gardner
Associate Vice President for Economic Development
University of Buffalo
Rick Gardner, a senior product development and management executive who oversees startup ventures at UB, has become the University at Buffalo's new associate vice president for economic development. With more than two decades of experience in the public, private, nonprofit and startup sectors, Gardner has been an innovator throughout his career. He holds 32 U.S. patents and has taken dozens of products to market.
He brings a diverse skillset to the role, which has taken on increased prominence in the last decade as UB's economic footprint and entrepreneurial activities, including growing the infrastructure and support services needed to commercialize faculty research and advance startups, have helped drive Buffalo's resurgent economy. In the new role, Gardner will oversee university-wide economic development efforts. He will lead the university's Business and Entrepreneur Partnerships office, which serves as the connection point between the region's best innovations and the university's resources.
Since March 2020, Gardner has served as director of startup ventures in Business and Entrepreneur Partnerships. In this role, he oversaw university efforts to grow the startup community. This included working with early-stage startups by providing expert coaching, guidance and mentorship from experienced entrepreneurs, as well as incubation space, early-stage funding and connections to the region's entrepreneurial ecosystem and investors.
Prior to coming to UB, Gardner was chief product officer of SunPath, a Colorado-based solar lighting technology startup. Before that, he served as president and general manager of EWI Colorado. Previously known as Edison Welding Institute, EWI is a nonprofit engineering and technology organization based in Columbus, Ohio. It operates Buffalo Manufacturing Works.
He has held senior leadership positions at minuteKEY, an automation startup based in Colorado, and Pelco, a video, imaging and software technologies company. He also worked as an engineering manager at Agilent Technologies, and as a research and development engineer at HP Inc. (the former Hewlett-Packard Company) and Lockheed Martin.
Gardner earned a BS in mechanical engineering at Colorado State University.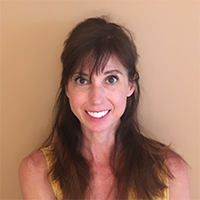 Aimee Rose
Executive Managing Director
Activate
Aimee Rose earned a Ph.D. degree in Physical Chemistry at MIT developing materials for explosive detection. She transitioned the materials to a startup, Nomadics Inc., and led product development through an IPO and two acquisitions. Resulting systems were deployed in Iraq, Afghanistan, and airports nationwide. She received national recognition for these outcomes including the U.S. Army's Greatest Invention Award, TR35 Young Innovator Award, and Humanitarian of the Year from MIT's Technology Review. 
Rose then served as founding chief technology officer at Advanced Fabrics of America (AFFOA). Rose defined and built an investment portfolio to transform fibers and fabrics into high tech, high value-added products to revitalize the U.S. textile industry. This portfolio engendered partnerships among universities, startups, manufacturers, and global brands across a range of industries including apparel, electronics, automotive, and materials with the goal of creating high quality domestic manufacturing jobs.
In both these roles, Rose witnessed the critical role startups play in commercializing high risk, high reward technologies. She was afforded the opportunity to focus on this essential ecosystem and joined Activate as the Boston's programs founding managing director where she mentored technical founders in turning their inventions into products and services that benefit the nation. With the expansion of the Activate program to new communities, she now serves as executive managing director, supporting each community's leadership, organizational level strategy and future expansion.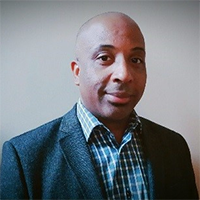 Grant Warner
Director of Innovation
College of Engineering & Architecture, Howard University
Grant M. Warner is the director of innovation for the College of Engineering & Architecture at Howard University. In that role, he deploys campus-wide programming in innovation for students, faculty, and postdocs. 
Dr. Warner serves as an instructor in the nation's largest deep technology accelerator, the National Science Foundation (NSF) I-Corps program, which focuses on lab-to-market innovations across NSF's portfolio.  He directs the Howard University – Hampton University I-Corps Site, which focuses on commercializing university research from HBCUs. He also is an instructor for the National Institute of Health (NIH) I-Corps program which accelerates the growth of select NIH SBIR Phase I companies in devices, diagnostics, and therapeutics. 
Dr. Warner is the co-founder of ConnectYard, a social analytics platform integrated into leading learning management systems and e-learning platforms. Additionally, Dr. Warner is working with the Marathon Foundation to establish a seed fund for underrepresented entrepreneurs in the DMV area. He received a B.S. degree from Cornell University, an M.S. degree from Penn State University, and a Ph.D. from Columbia University all in Mechanical Engineering.